The Cognitive Motor Control Lab is part of Kinesiology Department at Mississippi State University. We are interested in how brain works that underlie cognition and motor behavior. We are especially interested in how human learn motor skills and change movements throughout lifespan. Our research combines behavioral and EEG techniques in a range of populations, including young adults, older adults, individuals with intellectual and developmental disabilities (e.g., Down syndrome, Autism), and patients with movement disorders (e.g., Parkinson's disease).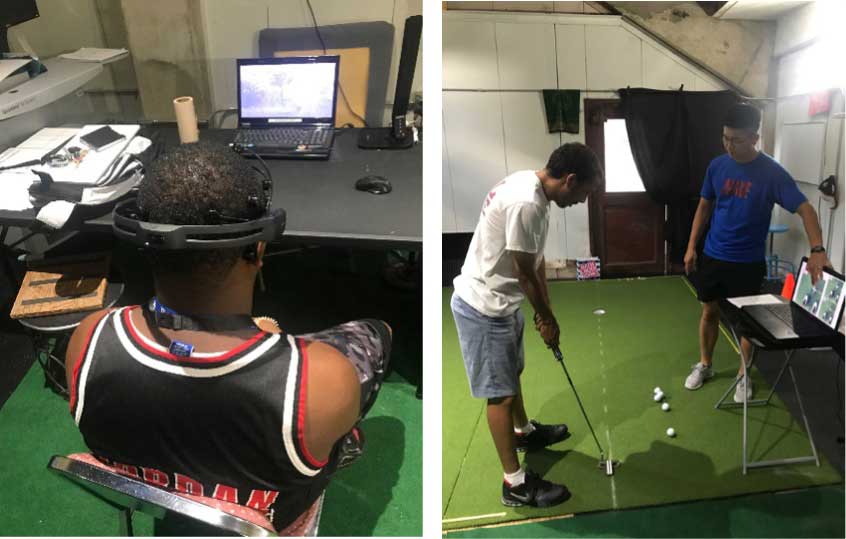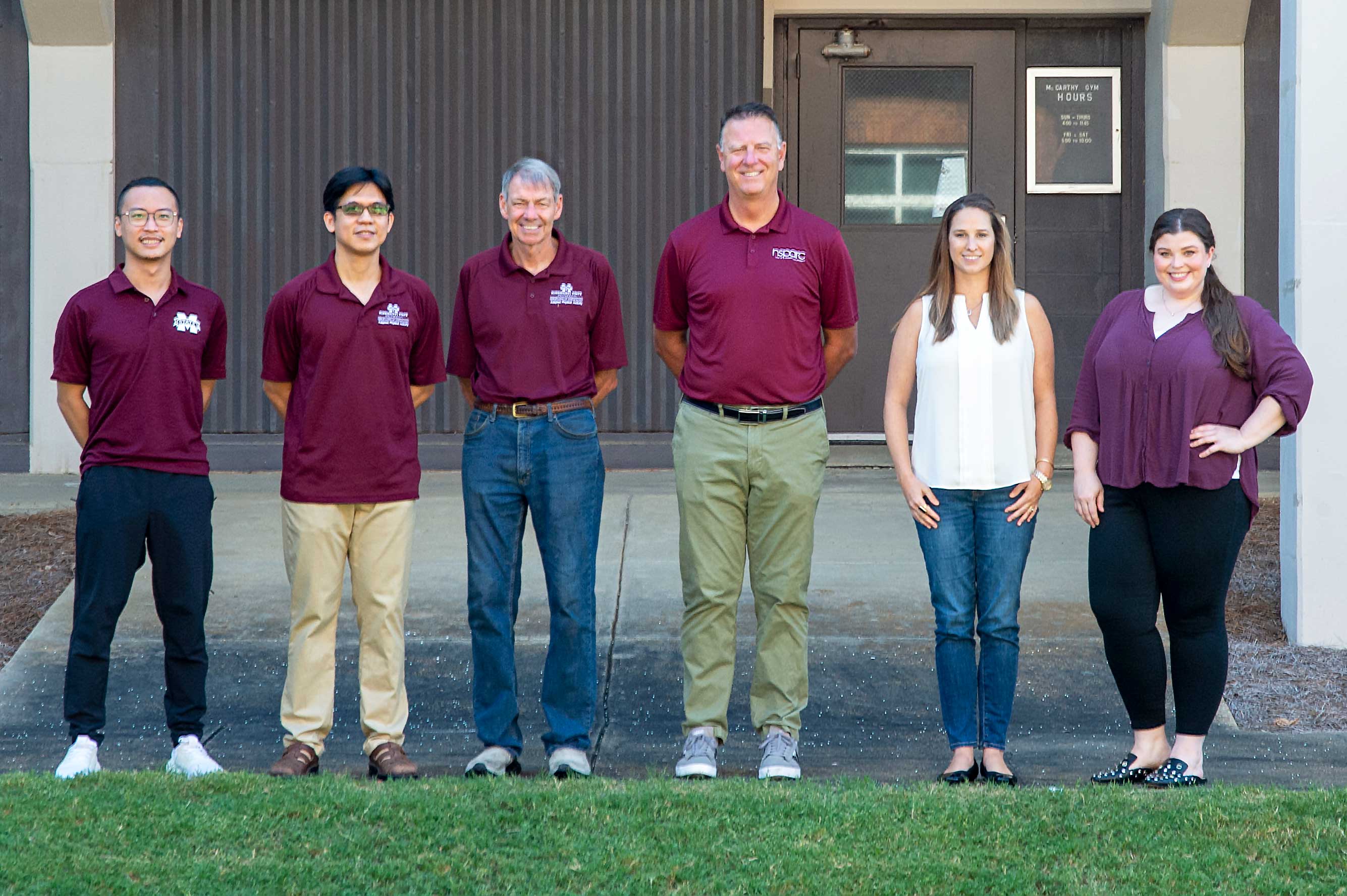 People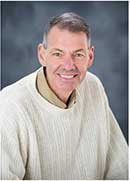 Dr. John Lamberth
Kinesiology
Lab Director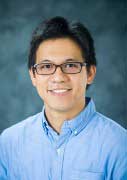 Dr. Chih-Chia (JJ) Chen
Kinesiology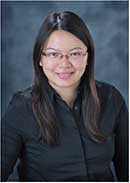 Dr. Zhujun Pan
Kinesiology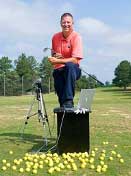 Dr. Tony Luczak
Kinesiology
Current Graduate Students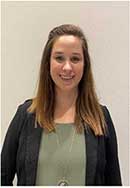 Deborah Watson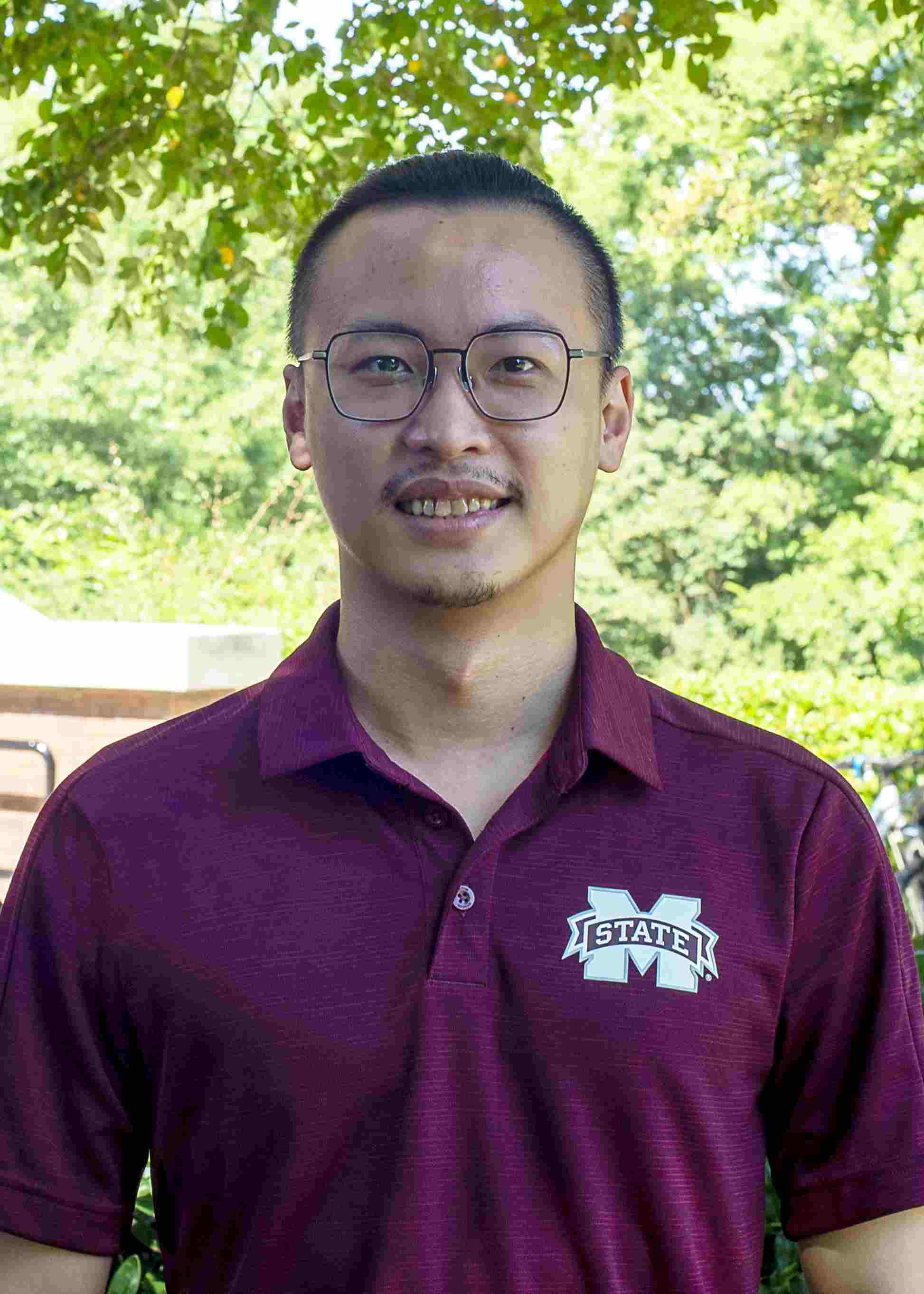 Po-Lin (Leo) Chen
Alumni
Qun Fang, Associate Professor, School of Physical Education, QingDao University
Yonjoong (YJ) Ryuh, Assistant Professor, Department of Kinesiology, Sonoma State University
Prospective Students
Student involvement is important to the ongoing success of our Laboratory. Students would be provided opportunities to directly engage in research and gain skills and confidence in problem-solving, observational movement analysis, and participant interaction.
---
Research
Bingocize®: An evidence-based health promotion program to improve the quality of life of Mississippi certified nursing facility residents 

Researchers: Dr. Zhujun Pan, Dr. Chih-Chia Chen, and Dr. John Lamberth
External Collaborator: The Injury and Violence Prevention Bureau, Mississippi State Department of Health 
Description: This project is to promote Bingocize in 24 Mississippi-certified nursing facilities. Bingocize is a strategic combination of physical exercise and the game of bingo to increase activity and social engagement and improve the quality of life of nursing facility residents. 
Funding: It is funded by Mississippi Division of Medicaid, the Civil Money Penalty (CMP) award program for three years (2020-2023).

Inclusive Badminton: The Feasibility and Effectiveness in Improving Physical, Motor, Cognitive and Social Functions

Researchers: Dr. Chih-Chia Chen
External Collaborator: MSU ACCESS program, Dr. Ling-Yi Lin, Department of Occupational Therapy, National Cheng Kung University, Taiwan
Description: PE 1201 is created for MSU ACCESS students since Spring 2018. ACCESS students participate in adapted physical activities twice a week. This project is going to utilize PE 1201 to promote inclusive badminton and systematically investigate its therapeutic effectiveness in physical, motor, cognitive, and social function skills in young adults with and without intellectual disabilities.
Funding: This project is funded by Badminton World Federation and National Association for Kinesiology in Higher Education and will be conducted during Fall 2021. 

Age-related Effects on Motor Asymmetry

Researchers: Dr. Zhujun Pan
Description: This project seeks to understand roles between central nervous system and peripheral nervous system as we age, and its relationship with neurological disease. The focus is to examine the differences between young adults, older populations and persons with neurological disease in order to further investigate the changes of motor asymmetry and hemispheric asymmetry that occur throughout our lifetime.

Marker-less & Motion Capture of golf swings in the wild

Researchers: Dr. Tony Luczak 
Description: This project focuses using machine learning in computer vision to develop a marker-less human pose estimation and will serve as the foundation of training data between 3D optical motion capture data and 2D video data.
Sponsor: Foresight Sports
---
Community Engagement
---
Publications
Chen, C.-C. (JJ), Ryuh, Y-J, Luczak, T., & Lamberth, J. (Accepted-in press). Examining Different Foci of Attention on Golf Putting Performance in Novice Learners. The Physical Educator.
Chen, C.-C. (JJ), Ryuh, Y-J, Luczak, T., & Lamberth, J. (Advanced online publication). The Effects of Attentional Focus and Skill Level on the Performance of Golf Putting. Journal of Motor Learning and Development. https://doi.org/10.1123/jmld.2020-0072
Hill, C, Van Gemmert, A. W. A., Hou, L., Fang, Q., & Pan, Z (2020). Asymmetry in the Aging Brain: A Narrative Review of Cortical Activation Patterns and Implications for Motor Function. Journal of Laterality: Asymmetries of Body, Brain and Cognition. 25 (4), 413-429 http://doi.org/10.1080/1357650X.2019.1707219
Chen, C.-C. (JJ), Ryuh, Y-J, Fang, Q., Lee, Y., & Kim, M-L (2019). The Effects of Inclusive Soccer Program on Motor Performance and Sport Skill in Young Adults with and without Intellectual Disabilities, Journal of Developmental and Physical Disabilities, 31(4), 487-499. https://doi.org/10.1007/s10882-018-09655-z
Pan, Z., Su, X., Fang, Q., Hou, L., Lee, Y., Chen, C.C., Lamberth, J. & Kim, M.L. (2018). The Effects of Tai Chi Intervention on Healthy Elderly by Means of Neuroimaging and EEG: A Systematic Review. Frontiers in Aging Neuroscience, 10, 110. https://doi.org/10.3389/fnagi.2018.00110
---
Equipment
EMOTIV EPOC+ 14-Channel Wireless EEG
Lafayette Instrument Purdue Pegboard
Jamar Hydraulic Hand Dynamometer
Wacom Intuos3 Digitizer Tablet
Several assessments of cognitive and executive function, including the Peabody Picture Vocabulary Test Fourth Edition (PPVT™-4), the NEPSY® Second Edition, and Delis-Kaplan Executive Function System.
Several software packages, including MatLab, SPSS, and MS Office programs, for collection, processing, analysis, reporting, and presentation of data