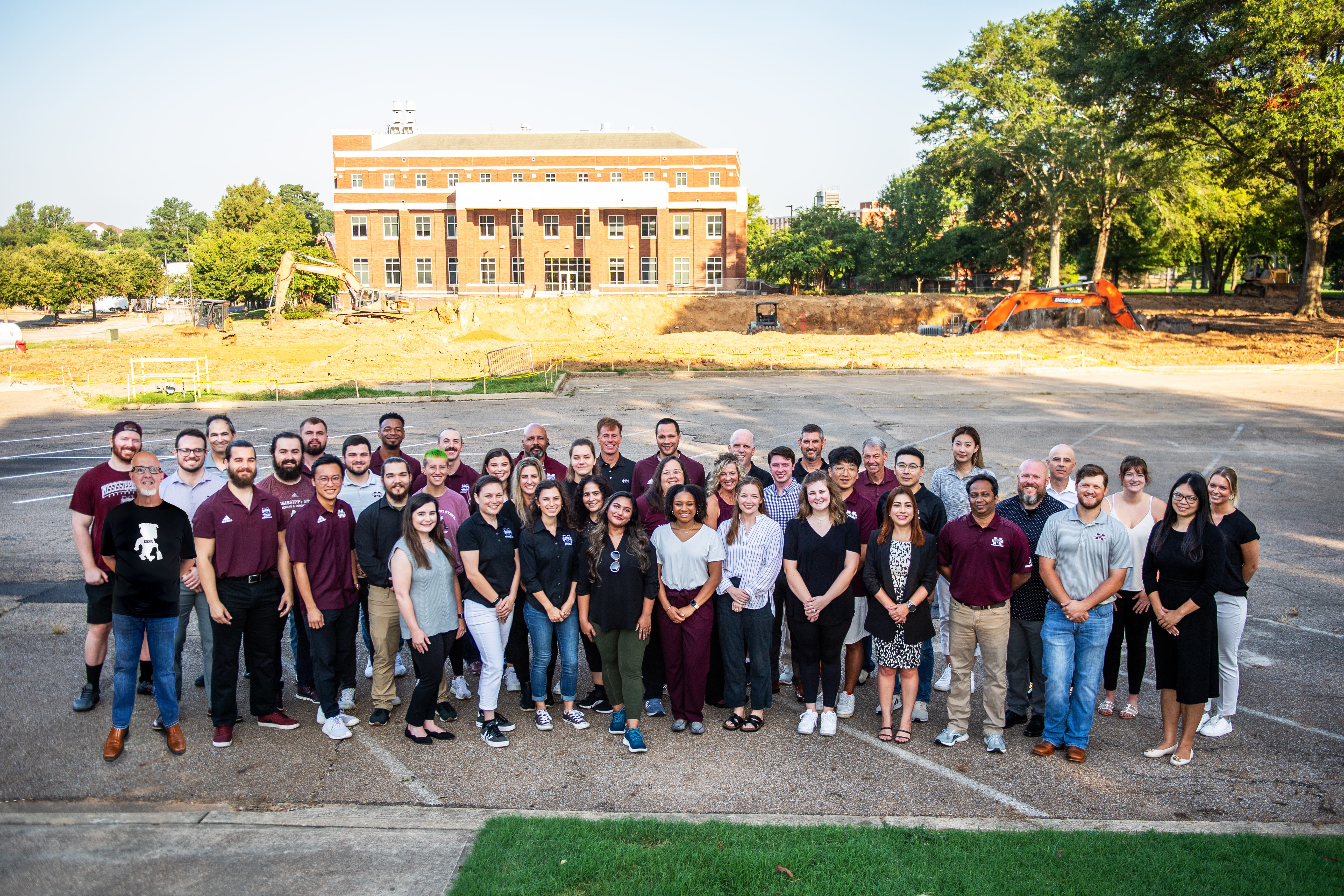 The Mississippi State University 2023-24 Department of Kinesiology
The National Academy of Kinesiology defines kinesiology as the study of movement and physical activity. Physical activity includes exercise for improvement of health and physical fitness, activities of daily living, work, sport, dance, and play, and involves children and the elderly; persons with disability, injury or disease; and athletes. In short, kinesiology encompasses all aspects of movement in which people of any age and health status may engage. As an academic discipline kinesiology is comprised of many specialized areas of study in which the causes and consequences of physical activity and inactivity are examined from different perspectives. These specialized areas apply knowledge, methods of inquiry, and principles from the arts, humanities, and sciences. The specialized areas of kinesiology include exercise and sport biomechanics, sport history and philosophy, exercise physiology and biochemistry, molecular/cellular physiology, exercise and sport psychology, sport sociology, motor behavior, measurement and evaluation, physical fitness, sports medicine, sport management and sport pedagogy (traditional physical education). An interdisciplinary approach involving several of these areas is used to address problems of importance to society and increases our understanding of the significance of play for human well-being and of movement for physical, psychological and spiritual health.
The various undergraduate programs in kinesiology accommodate the diverse interests and needs of over 1000 students. Five undergraduate options are offered within the kinesiology major: clinical exercise physiology, neuromechanics, performance fitness, sport administration (including a business, communication or foreign language cognate) and physical education and coaching. These options provide concentrated programs of study designed to prepare students for careers in the sport industry, strength and conditioning leadership, physical education teaching, fitness management and personal training, and various clinical fields such as cardiac rehabilitation. The undergraduate program can also set a solid foundation for post graduate training in kinesiology and in graduate health professions, such as occupational therapy, physical therapy, podiatry, prosthetics and orthotics, physician assistant, and medicine.
The department offers graduate training at the master's and doctoral levels supporting the activities of approximately 60 students each year. The program emphasizes research and scholarly activity in a chosen area of emphasis. This emphasis on research is strengthened by continuing collaborations between the kinesiology graduate faculty and faculty in other departments (e.g., engineering, neuroscience, physiology, psychology, rehabilitation science, history, philosophy and health promotion and nutrition).
Primary aims of the Department of Kinesiology
Understand the physiological and psychological responses and adaptations to short and long-term physical activity especially as to how they impact health status,
Understand the cultural, social, and historical importance of physical activity and sport,
Understand the mechanical qualities of movement, those processes that control movement, and the factors that affect the acquisition of motor skills
Understand the psychological effects of physical activity on human behavior
Understand best pedagogical practices to impart in children and adults lifelong behaviors that incorporate physical activity