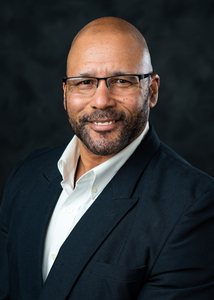 Education
University of Mississippi (Ph.D., 1999, Exercise Science)
Mississippi State University (M.S., 1993, Exercise Science)
Mississippi State University (B.S., 1991, Physical Education)
Areas of Research
Amino Acids and Exercise Performance
Supplementation and Resistance Exercise
Carbohydrate and Resistance Exercise Performance
Areas of Teaching
Sport and Exercise Physiology
Doping and Supplement Use in Sport
Fitness Programs and Testing
Exercise and Weight Control
Recent Publications
Wax, B., & Kavazis, A.N., & Brown, S.P. (2013). "Effects of Supplemental Carbohydrate Ingestion During Superimposed Electromyostimulation Exercise in Elite Weight lifters." Journal of Strength and Conditioning Research. Oct; 27(11), 3084-3090
Wax, B., & Hilton, L., Vickers, B., Gilliland, K., and Conrad, M. (2013) "Effects of Glycine-Arginine-alpha-Ketiosocaproic Acid Supplementation in College-Age Trained Females During Multi-Bouts of Resistance Exercise." Journal of Dietary Supplements. Mar; 10(1):6-16
Wax, B., Kavazis A.N., Brown S.P., and Hilton, L. (2013) "Effects of Supplemental GAKIC Ingestion on Resistance Training Performance in Trained Males." Research Quarterly for Exercise and Sport. June; 84:2, 245-251.
Wax, B., Mayo J.J., Hilton, L., Miller, J., Webb, H.E., and Lyons, B. (2013) "Acute L-arginine Alpha Ketoglutarate Fails To Improve Muscular Force Strength and Endurance in ROTC Cadets." International Journal of Exercise Science. 6(2): 91-97
Webb, H.E., Campbell, D.A., Tangsilsat, S.E., McLeod, K.A., Acevedo, E.O., & Wax, B. (2013) "Aerobic Fitness Impacts Cortisol Resopnses to Concurrent Challenges". Medicine & Science in Sports & Exercise. Feb; 45(2):379-86.
Professional Memberships/Affiliations
American College of Sport Medicine
International Society of Sports Nutrition
National Strength and Conditioning Association