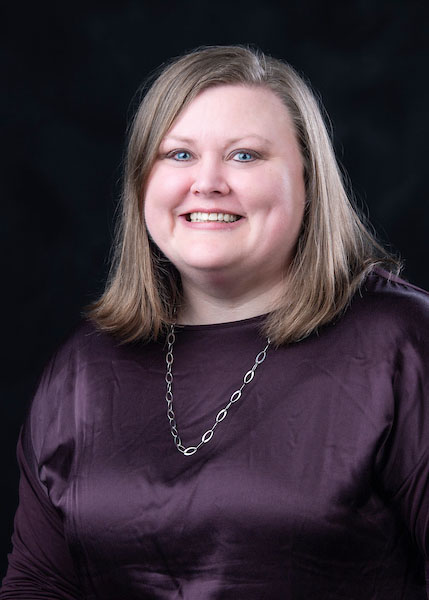 Research/Teaching Expertise
Title
Associate Professor
Director, Physical Activity and Wellness Laboratory
Contact
Email: mholmes@colled.msstate.edu

Education
Michigan State University (Ph.D., 2011, Kinesiology)
Iowa State University (M.S., 2006 , Exercise and Sport Science)
University of Nebraska at Kearney (B.S., 2004, Comprehensive Major in Exercise Science )
Areas of Teaching
Physical Activity Epidemiology
Fitness Programs and Testing
Research Methods
Areas of Research
Pediatric Exercise Science
Physical Activity and Metabolic Health
Physical Activity Assessment
Psychosocial Stress and Metabolic Health
Selected Publications
Holmes ME, Kvasnicka MA, Webb HE, Brocato DK. Metabolic Health and Academic Achievement in Youth At Risk for High School Dropout in Rural Mississippi: The Role of Classroom Management. Preventive Medicine Reports. 2018; (11): 115-9.
Chen C-C (JJ), Holmes ME , Wood KE, Ryuh Y-J, Kulinna PH. Are You Better than a 12-year-old Student? A Pilot Study to Explore Physical Literacy in Pre-Service Physical Education Teachers. (In Press, The Physical Educator)
Holmes ME , Spring KE. A Brief Review of the Physical activity, Stress, and Metabolic Syndrome Relationship in Youth: Consideration of Socioeconomic Position as a Chronic Stressor. Medical Research Archives. 2018-04-17 2018;6(4).
Rountree JA, Krings BM, Peterson TJ, Thigpen AG, McAllister MJ, Holmes ME , Smith JW. Efficacy of Carbohydrate Ingestion on CrossFit Exercise Performance. Sports. 2017; 5(3), 61
Knight AC, Holmes ME , Chander H, Kimble A, Stewart JT. Assessment of balance among adolescent track and field athletes. Sports Biomech. 2016;15(2):169-79.
Smith JW, Holmes ME , McAllister MJ. Nutritional Considerations for Performance in Young Athletes. J Sports Med. 2015; 2015:734649.
Holmes ME , Ekkekakis P, Eisenmann JC. The physical activity, stress and metabolic syndrome triangle: A guide to unfamiliar territory for the obesity researcher. Obes Rev. 2010;11(7):492-507.
Holmes ME , Eisenmann JC, Ekkekakis P, Gentile D. Physical activity, stress, and metabolic risk score in 8- to 18-year-old boys. J Phys Act Health. 2008;5(2):294-307.
Book Chapters
Holmes, ME . Physical Activity, Stress, and Obesity. In Handbuch Stressregulation und Sport. Fuchs, R. & Gerber, M. (eds.) 311-323. 2017. Springer Berlin Heidelberg, Berlin, Heidelberg.
Holmes, ME. Physical Activity Epidemiology. Brown, SP (ed.) In Fundamentals of Kinesiology. 2013. Kendal Hunt. Dubuque, IA.
Professional Memberships/Affiliations
American Association of University Women (2016-present)
American College of Sports Medicine (2007-present)
International Society of Sports Nutrition (2004-present)
North American Society for Pediatric Exercise Medicine (2004-present)