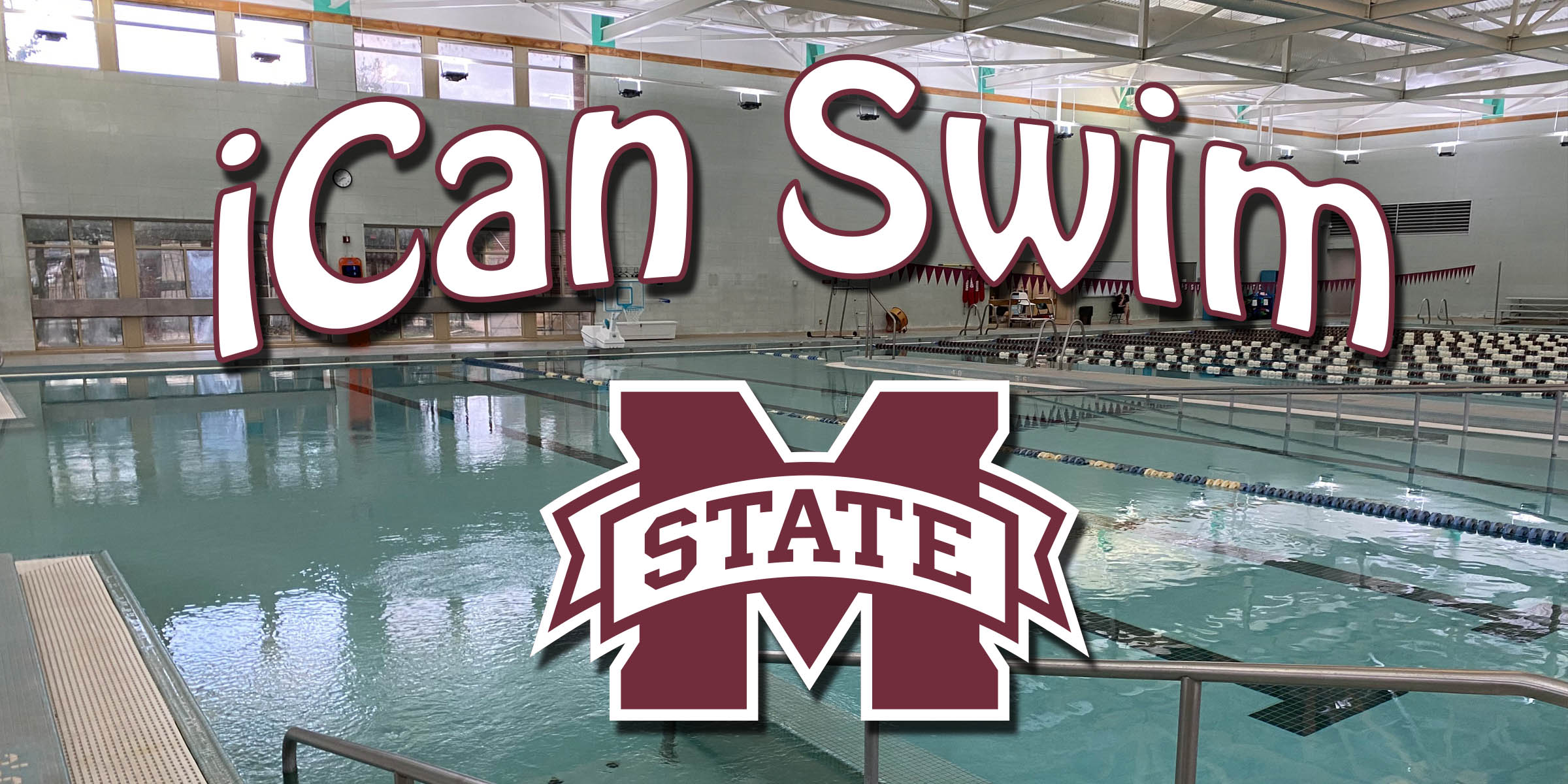 (December 21, 2022), Starkville, MS -- The Department of Kinesiology will host its first ever iCanSwim Camp May 22nd-26th, 2023. The Camp, held in partnership with the non-profit charity iCanShine, teaches swimming and water-safety to children and adults with special needs. The Camp will be held in Mississippi State's Sanderson Recreation Center with Dr. Twietmeyer and Dr. Agiovlasitis serving as Camp Directors.
The iCan Swim program focuses on helping each participant age 3 and older work toward their individual aquatic goals. Camp staff and volunteers work with campers on learning new swim skills, improving existing skills with a daily emphasis on life-saving water safety skills in and around aquatic environments.  This five-day camp, requires swimmers to attend one 45-minute or 60-minute session per day depending on their age.
To be eligible to enroll, swimmers must: be at least three years old and have a disability.  All abilities are welcome however individuals with a tracheostomy are not eligible to participate as we are unable to guarantee a splash-free environment. 
Volunteers are needed to work with campers. Volunteers must be at least 15 years old and be comfortable in the water. To volunteer download this form and drop it off at Dr. Twietmeyer's office or send it back to Dr. Twietmeyer at g.twietmeyer@msstate.edu.
An Adapted Aquatics Instructor (AAI) training will also be held in conjunction with the Camp. Those interested in AAI training should contact Dr. Twietmeyer directly to discuss eligibility.
Camper registration costs $100.00. Full scholarships are available to those in need.
To register download a registration form here.