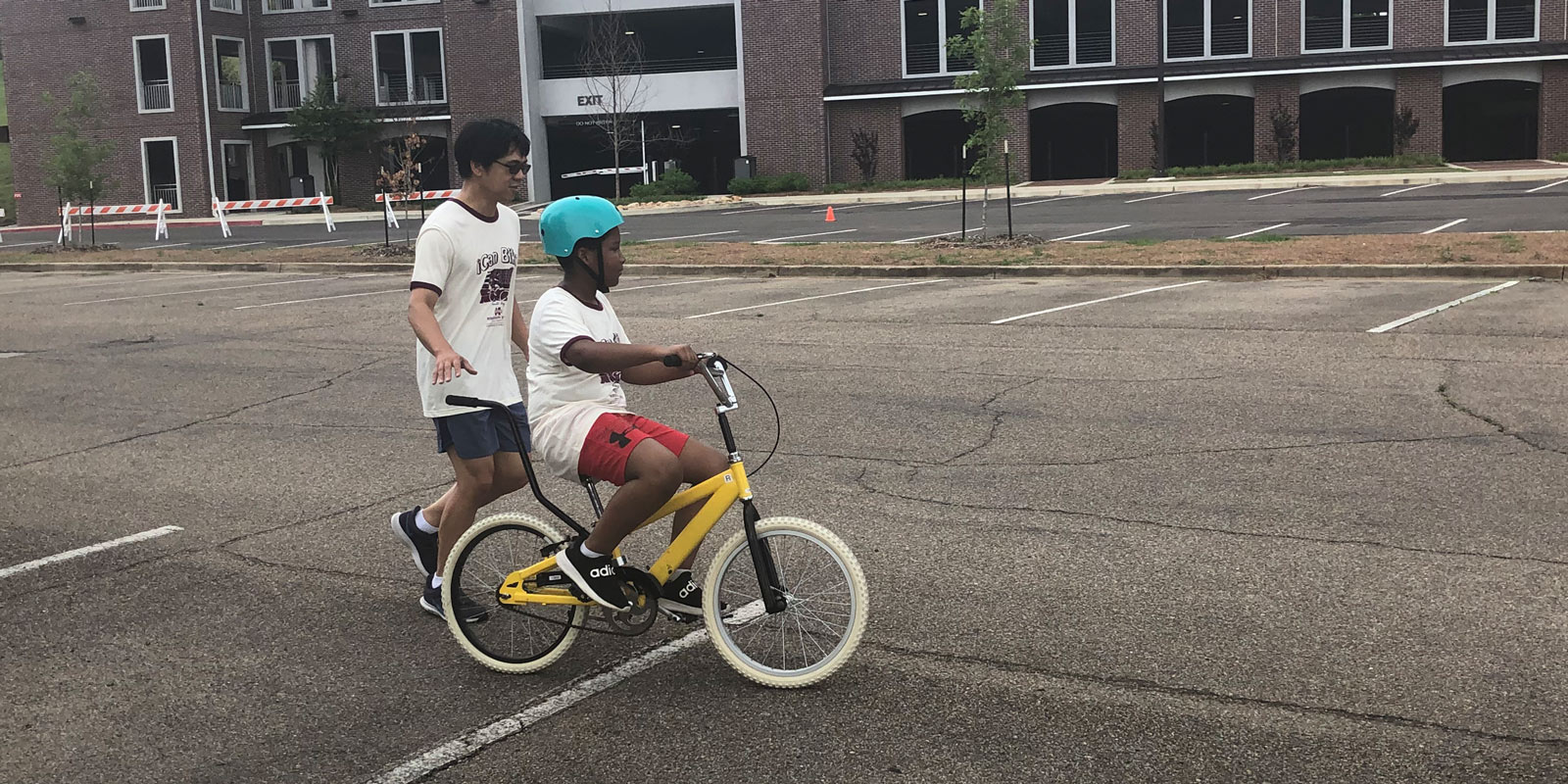 (May 17, 2023), Starkville, MS -- The 4th Annual iCan Bike at Mississippi State is being held this week (May 15th-19th). The camp, held in conjunction with the non-profit charity iCanShine, teaches special needs children and adults how to ride a two-wheel bike independently. This year's camp is being led by MSU kinesiology students and alumni. The lead floor supervisor is Alana Turner, a 2022 doctoral graduate, who is now an assistant professor of exercise science at Coastal Carolina University. The lead bike techs are doctoral students Aaron Griffith and Clayton Whalen. Two kinesiology students are also training as iCanShine employees this week. Once trained, they will spend the summer traveling the country with iCanShine, teaching children and adults with special needs how to ride a bike.
Volunteers for this year's camp at Mississippi State include undergraduate and graduate students from across campus as well as faculty and staff from the Department of Kinesiology.
The Camp is made possible by generous support from the Mississippi Council on Developmental Disabilities, Mississippi Department of Rehabilitation Services, Knights of Columbus, Project Start, Rehabilitation Association of Mississippi, Civitan Clubs of Starkville and Tupelo, and the T. Alan and Patricia Twietmeyer Family.
For more information on the iCan Bike Camp at Mississippi State click here.