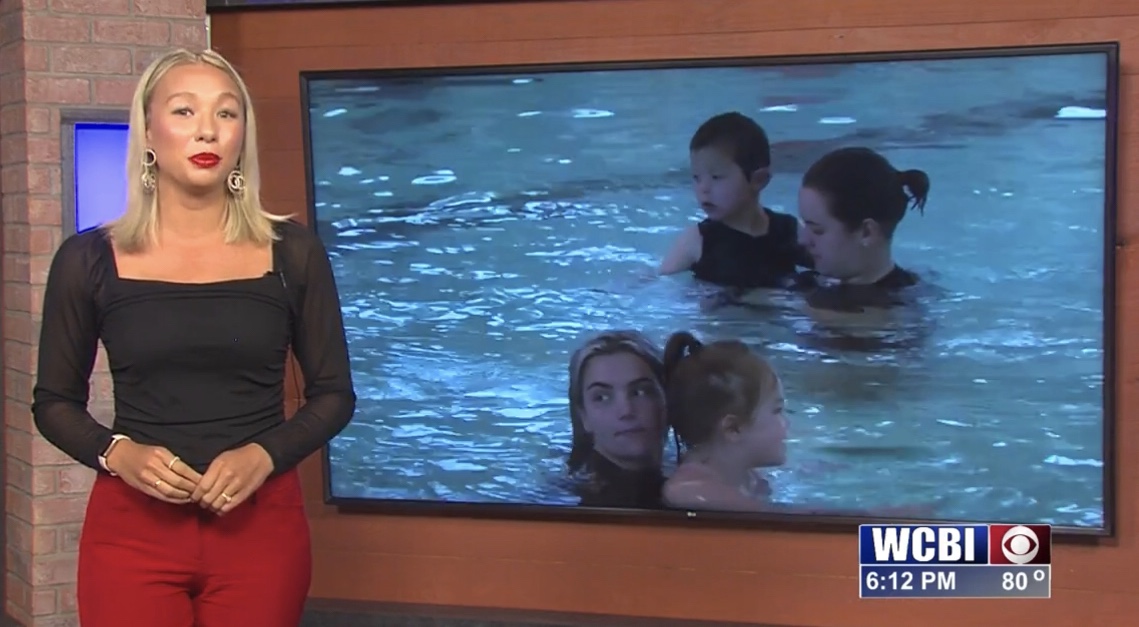 (May 24, 2023), Starkville, MS -- The first annual iCan Swim Camp hosted by Mississippi State Kinesiology was featured on the WCBI 6 o'clock news. The camp, offered via a partnership between the Department of Kinesiology and the non-profit charity iCanShine, teaches special needs children and adults basic swimming skills and water safety.
The Camp is made possible by generous support from the Mississippi Council on Developmental Disabilities, Mississippi Department of Rehabilitation Services, Knights of Columbus, Project Start, Rehabilitation Association of Mississippi, Civitan Clubs of Starkville and Tupelo, and the T. Alan and Patricia Twietmeyer Family.
To watch the WCBI piece, click here.