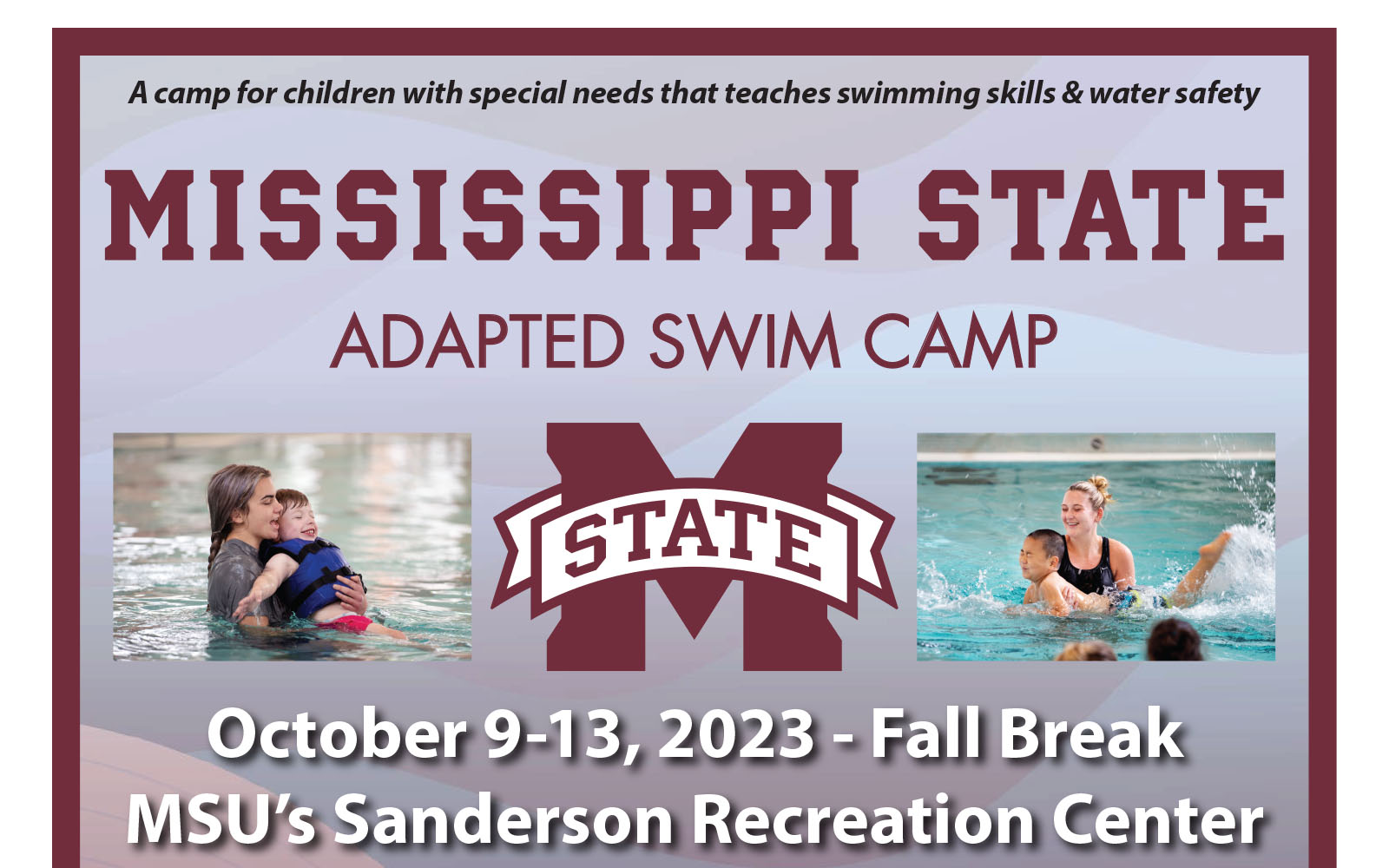 (September 14, 2023), Starkville, MS -- The Department of Kinesiology will be offering the Mississippi State Adapted Swim Camp October 9-13, 2023.The camp is building on the inaugural iCan Swim Camp hosted in May 2023 and will follow the same teaching methodology. The camp director is Dr. Gregg Twietmeyer, who has lead iCan Bike and and iCan Swim camps since 2011. Th lead instructors for the camp will be two graduate assistants in the Department, Georgia Starr and Iuliia Kizner. Each of the Camp leaders has an adapted swim certification, as well as significant experience with adapted aquatics. Undergraduate and graduate students from the Department of Kinesiology will be serving as volunteers.
Given that the Camp is being offered during the fall semester, there will only be two sessions.
Session 1: Ages 8-12, 8:00-9:00am.
Session 2: Age 3-7, 1:00-1:45pm.
Registration forms can be found at: https://www.bulldogbike.msstate.edu/minicamp.pdf
Slots will be given on a 1st come 1st serve basis. Scholarships are available for those in need.
If the dates, age ranges, or availability don't work for any potential campers/families, do not despair, we'll be having a full iCan Swim Camp in the spring/summer of 2024 as well. Details on that will be released soon.
For more information on iCan Bike and iCan Swim at Mississippi State visit the Camp website at www.bulldogbike.msstate.edu