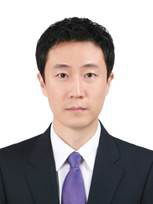 Research/Teaching Expertise
Title
Associate Professor
Director, Research Institute for Sport Convergence
Contact
Email: yl690@msstate.edu

Education
Seoul National University, Korea (Ph.D., Sport Management)
Seoul National University, Korea (M.S., Sport Management)
University of Southern California, U. S. A. (B.S., Business Administration)
Research Statement
My research is established on the notion that understanding sport consumers is critical for the development of successful marketing and management in sport business or operations, and thus examines factors that influence sport consumption behaviors. This line of thought is extended through the efforts in connecting theory and practice in the realm of sport convergence. Evidently, my work draws on theories, concepts, and applications from general consumer behavior, marketing, management, sponsorship, volunteerism, analytics, and strategy.
Areas of Research
Marketing
Management
Customer relationship marketing
Consumer behavior
Pricing strategy
Business feasibility
Analytics
Areas of Teaching
Sport marketing/management
Sport sponsorship
Management efficiency
Sport finance
Research methods in sport
Articles and Publications
Recent Journal Articles:
Koo, J., Fink, F., & Lee, Y. (2022-in print). Mega versus local event sponsorships, Marketing Intelligence and Planning. Indexed in; SSCI
Lee, Y., & Kim, D. (2022). The influence of technological interactivity and media sociability on sport consumer value co-creation behaviors via collective efficacy and collective intelligence, International Journal of Sports Marketing and Sponsorship, 23(1), 18-40. Indexed in; SSCI.
Lee, S., Lee, Y., & Kang, M. (2022). Exploring well-being trend of public and media using association rule and future signal analysis, The Korean Journal of Physical Education, 61(2), 285-299. Indexed in; KCI.
Y, Lee., Kim, M., & Hong, S. (2021). Big-data analytics: Exploring the well-being trend in South Korea through inductive reasoning, Transactions on Internet and Information Systems, 15(6), 1996-2011. Indexed in; SSCI.
Kim, Y., Lee, S., & Lee, Y. (2021). Sequential effects of indirect, direct, and virtual sport experiences on consumer learning, Sport Marketing Quarterly, 30(3), 235-246. Indexed in; SSCI.
Kim, M., Y, Lee., & Hong, S. (2021). Examining the factors that affect the preparation of life after retirement and quality of life of south Korean adults across different age groups, Sustainability, 13(10), 5351. Indexed in; SSCI.
Kim, S., Kim, Y., Lee, S., Lee, Y., & Kim, M. (2021). The moderating role of consumers' ad perception in athlete endorsement effectiveness, Sport, Business, Management: an International Journal, 11(5), 535-555. Indexed in; SCOPUS.
Lee, Y., Yun, L., Kim, M., & Washington, M. (2020). A qualitative systematic review of public-private partnership in promoting physical activity, Evaluation & the Health Professions, 43(2), 90-104. Indexed in; SSCI.
Kim, M., Lee, Y., Kim, J., & Lee, M. (2020). Examining the occupational identity of equestrian leader and its antecedent variables, Korean Journal of Sports Science, 29(3), 151-161. Indexed in; KCI.
Kim, J., Lee, Y., & Kim, M. (2020). Investigating 'Fear of Missing Out' (FOMO) as an extrinsic motive affecting sport event consumer's behavioral intention and FOMO-driven consumption's influence on intrinsic rewards, extrinsic rewards, and consumer satisfaction, PLoS one, 15(12), e0243744. Indexed in; SSCI.
Book Chapters & Contributions
Lee, Y., Kang, J.H, Park, I., & Lee, Y. (2013). Economic analysis of the sudden emergence of Korean female golfers in LPGA. In Handbook on the Economics of Women's Sports. Michael A. Leeds (Ed.). Northampton: Edward Elgar Publishing Company.
Professional Memberships/Affiliations
North American Society for Sport Management
European Association for Sport Management
Korean Scholars of Marketing Science
Korean Physical Education Association for Girls and Women
Asian Association for Sport Management
Korean Society for Sport Management
Korean Alliance for Health, Physical Education, and Recreation
Industry Projects (highlight)
Sport Industry Expert Foster Program
Winter Sport Development Program
Marketing and Fan Relationship Management System Development
Long-term Sport Business Strategy Development for (XYZ)
Olympic Park Master Plan Development
Professional Soccer Team Regional Adaptation Strategy Development
Revenue Model Development
Professional Team Efficient Business Strategy Development
Professional Sport Industry Index Development
Winter Olympic Games Feasibility Analysis
Recent Research Grant
(pending submission) ICT based sport volunteer management system development, NRF.
(pending submission) International sports programming initiative. U.S. Dept. of State, Bureau of Education and Cultural Affairs (ECA-ECAPEC-17-015).
(current award; expires yr. 2021) Global Research Network Grant, National Research Foundation (NRF-2017S1A2A2039405); $300,000.
(current award; expires yr. 2018) COE Undergraduate research grant, Mississippi State University; $2,000.