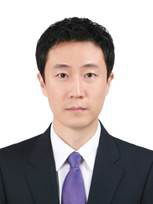 Department / Division:
Title:
Associate Professor
Director, Research Institute for Sport Convergence
Contact:
Email: yl690@msstate.edu

Department of Kinesiology
Rm. 118
Education
Seoul National University, Korea (Ph.D., Sport Management)
Seoul National University, Korea (M.S., Sport Management)
University of Southern California, U. S. A. (B.S., Business Administration)
Research Statement
My research is established on the notion that understanding sport consumers is critical for the development of successful marketing and management in sport business or operations, and thus examines factors that influence sport consumption behaviors. This line of thought is extended through the efforts in connecting theory and practice in the realm of sport convergence. Evidently, my work draws on theories, concepts, and applications from general consumer behavior, marketing, management, sponsorship, volunteerism, analytics, and strategy.
Areas of Research
Marketing
Management
Customer relationship marketing
Consumer behavior
Pricing strategy
Business feasibility
Analytics
Areas of Teaching
Sport marketing/management
Sport sponsorship
Management efficiency
Sport finance
Research methods in sport
Articles and Publications
Recent Journal Articles:
Lee. Y., Kim, M., & Won, H-J. (R&R). Sport Volunteer Service Performance, Image formation, and Service Encounters. International Journal of Sports Marketing & Sponsorship. [SSCI].
Lee, Y., Yun, L., Kim, M., & Washington, M. (In print). A Qualitative Systematic Review of Public-Private Partnership in Promoting Physical Activity. Evaluation & the Health Professions. [SSCI].
Su, X., Pan, Z., McWhirter, K., Fang, Q., Hou, L., Chen, C-C., Lee, Y., & Kim, M. (In print). The effects of Tai Chi intervention on healthy elderly by means of neuroimaging and EEG. Frontiers in Aging Neuroscience. [SSCI].
Koo, J., & Lee, Y. (In print). The Effectiveness of Congruence between Sponsor and Sport Event: The Moderating Role of Sport Involvement. Sport Management Review. [SSCI].
Lee, Y., Love, A., Eddy T., & Young, M. (2018). Team Identification, Rivalry Perceptions, and Behaviors of College Football Fans. Journal of Sport Behavior, 41(4). [PsychINFO].
Lee, Y., & Kim, M. (2018). Serious leisure characteristics of older adult volunteers: the case of an international sporting event. World Leisure Journal, 60(1), 45–57. [SCOPUS].
Yun, L., Ori, E. M., Lee, Y., Sivak, A., & Berry, T. R. (2017). A Systematic Review of Community-wide Media Physical Activity Campaigns: An Update From 2010. Journal of Physical Activity and Health, 14(7), 552–570. [SSCI].
Lee, Y. (2016). Relationship Quality and Its Causal Link to Service Value, Satisfaction, and Word-of-Mouth. Services Marketing Quarterly, 37(3), 171–184. [SCOPUS].
Lee, Y., & Koo, J. (2016). Can a Celebrity Serve as an Issue-Relevant Argument in the Elaboration Likelihood Model? Psychology & Marketing, 33(3), 195–208. [SSCI].
Lee, Y., Kim, M., & Koo, J. (2016). The impact of social interaction and team member exchange on sport event volunteer management. Sport Management Review, 19(5), 550–562. [SSCI].
Lee, Y., & Koo, J. (2015). Athlete endorsement, attitudes, and purchase intention: The interaction effect between athlete endorser-product congruence and endorser credibility. Journal of Sport Management, 29(5), 523-538. [SSCI].
Book Chapters & Contributions
Lee, Y., Kang, J.H, Park, I., & Lee, Y. (2013). Economic analysis of the sudden emergence of Korean female golfers in LPGA. In Handbook on the Economics of Women's Sports. Michael A. Leeds (Ed.). Northampton: Edward Elgar Publishing Company.
Professional Memberships/Affiliations
North American Society for Sport Management
European Association for Sport Management
Korean Scholars of Marketing Science
Korean Physical Education Association for Girls and Women
Asian Association for Sport Management
Korean Society for Sport Management
Korean Alliance for Health, Physical Education, and Recreation
Industry Projects (highlight)
Sport Industry Expert Foster Program
Winter Sport Development Program
Marketing and Fan Relationship Management System Development
Long-term Sport Business Strategy Development for (XYZ)
Olympic Park Master Plan Development
Professional Soccer Team Regional Adaptation Strategy Development
Revenue Model Development
Professional Team Efficient Business Strategy Development
Professional Sport Industry Index Development
Winter Olympic Games Feasibility Analysis
Recent Research Grant
(pending submission) ICT based sport volunteer management system development, NRF.
(pending submission) International sports programming initiative. U.S. Dept. of State, Bureau of Education and Cultural Affairs (ECA-ECAPEC-17-015).
(current award; expires yr. 2021) Global Research Network Grant, National Research Foundation (NRF-2017S1A2A2039405); $300,000.
(current award; expires yr. 2018) COE Undergraduate research grant, Mississippi State University; $2,000.