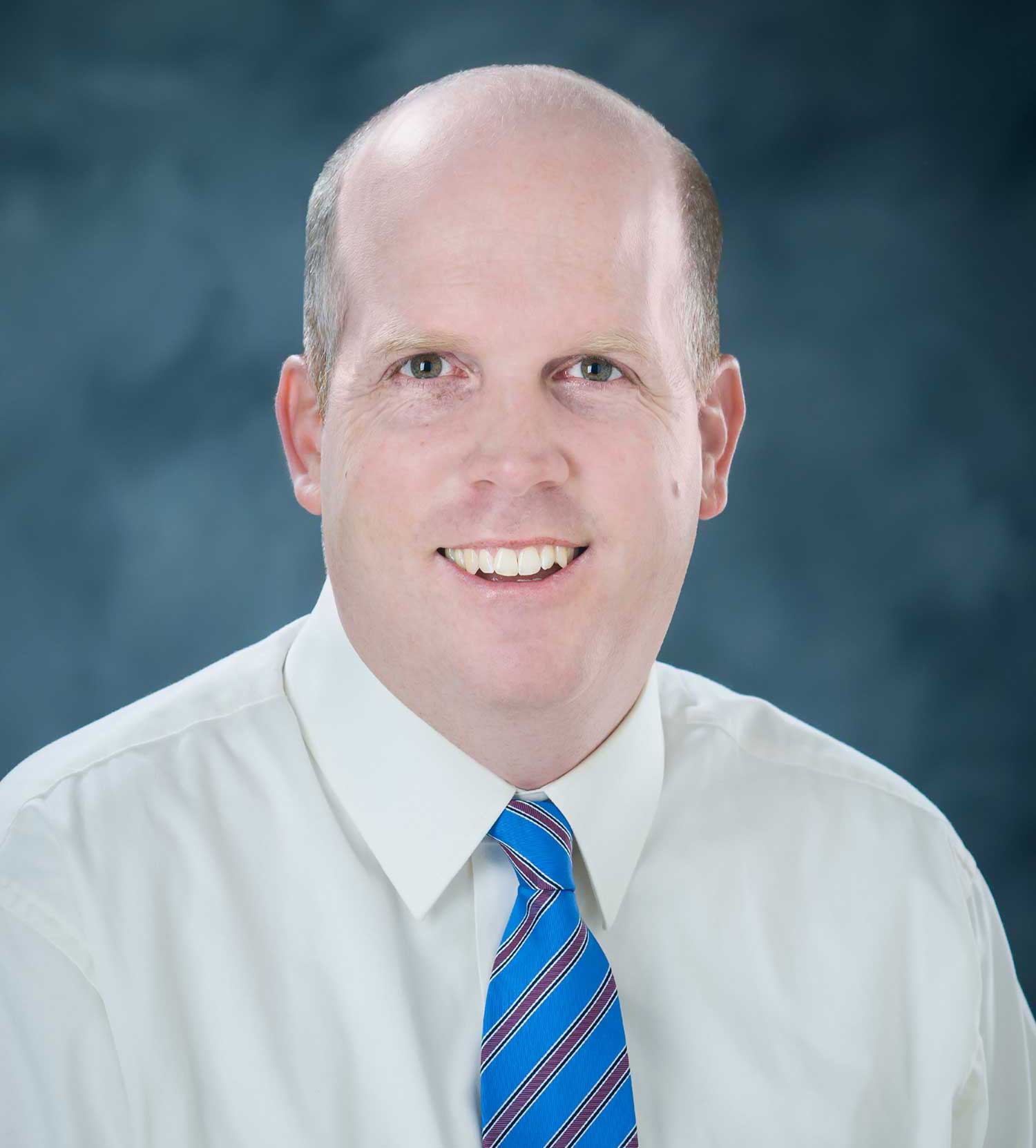 Dr. Greggory Twietmeyer is an associate professor of Sport Administration, and can often be found in his office planning the next edition of the Bulldog Bike camp, polishing his latest publication and hoping the Chicago White Sox break through.
Dr. Twietmeyer's college education began at Concordia University-Ann Arbor, where he completed his undergraduate work in 1997 with a bachelor's degree in Art, with a German Minor. While at Concordia Dr. Twietmeyer worked in the Sports Information Office and competed as a varsity athlete on the Men's Soccer team. He also spent the summers working at/coaching at Concordia's Summer Sports Camps.
In August 2003 he earned his Master's Degree in Sport Management from the University of Michigan. Dr. Twietmeyer then spent a year working at Albion College, in Albion Michigan as the Assistant Sports Information Director, where he was involved in media production, web design and game management. After working for a year at Albion, Dr. Twietmeyer decided to pursue a Ph.D. in sport philosophy at the Pennsylvania State University under the tutelage of Dr. R. Scott Kretchmar, one of the leading sport philosophers in the world.
Dr. Twietmeyer left Penn State in December 2007, for a job in the School of Kinesiology at Marshall University. While at Marshall, he taught courses graduate and undergraduate courses in the sport management program and published both popular and scholarly works.
While at Marshall, Dr. Twietmeyer coached YMCA youth soccer during every fall and spring season between 2008 and 2015. In 2011 he initiated and directed the Lose the Training Wheels Camp, which teaches children with disabilities (usually Down Syndrome or autism) how to ride a two-wheel bike. The camp is run through a partnership between hosts and the non-profit charity iCanShine (www.icanshine.org).
Dr. Twietmeyer came to Mississippi State University in the fall of 2015. He teaches graduate and undergraduate courses in the Department of Kinesiology such as "Gender & Sport", "Sport Ethics" and "Philosophy of Sport & Physical Activity". While at MSU, Twietmeyer has published several articles and book chapters, including in Quest, JOPERD and Sport, Ethics and Philosophy. He has also published two editions of his textbook Fundamentals of Sports Ethics. (he.kendallhunt.com/product/fundamentals-sports-ethics). Finally, Dr. Twietmeyer has found time to be active in the Starkville Community. He coaches two youth soccer teams for and is a Board Member of the Starkville Soccer Association. He has managed to bring the Lose the Training Wheels Camp, now called iCanBike – Mississippi State to Starkville, MS in May of 2016 and May of 2019. More information on the camp can be found at www.bulldogbike.msstate.edu