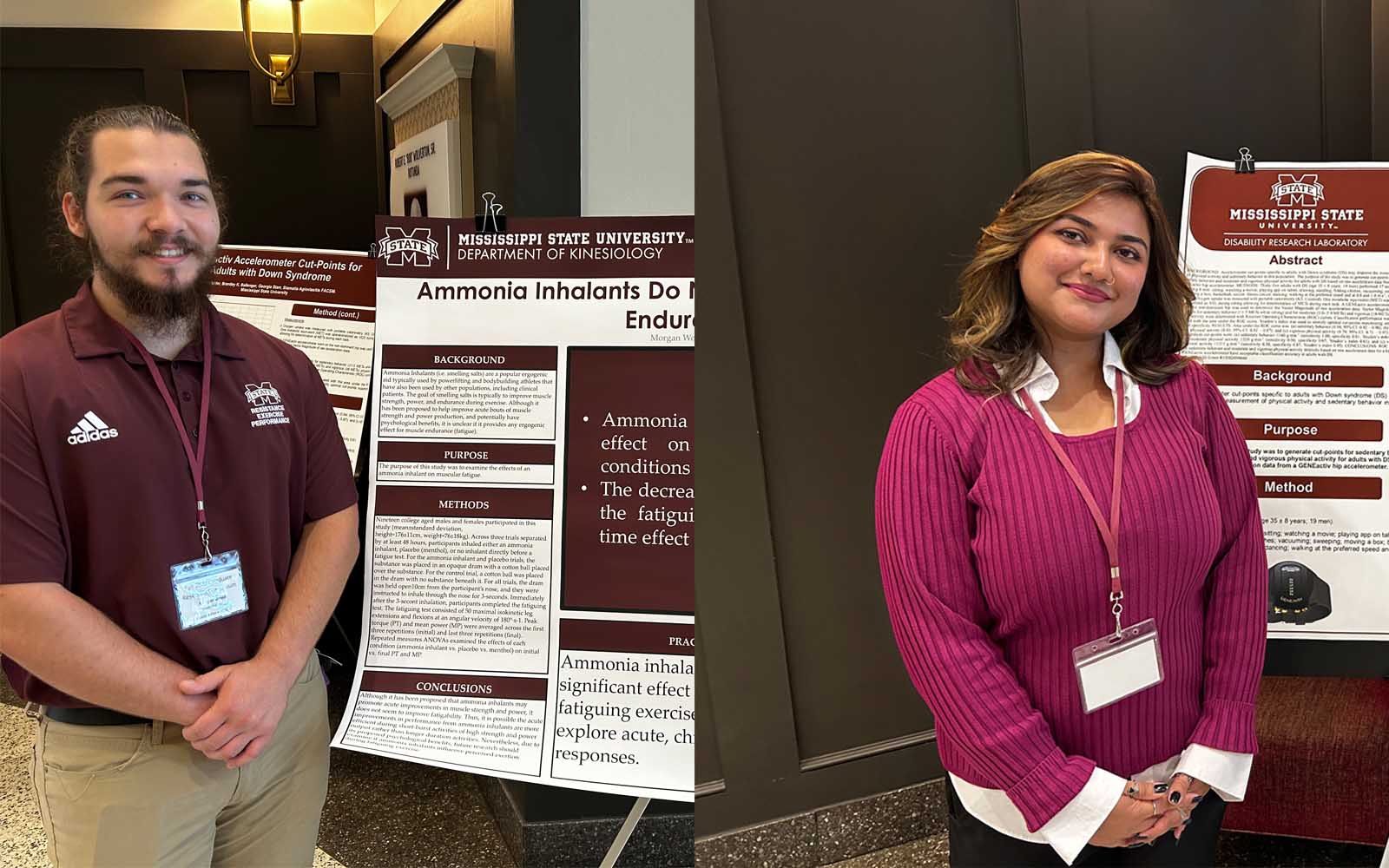 (October 31, 2023), Starkville, MS -- The Department of Kinesiology had two winners at the Fall 2023 Graduate Student Symposium held on October 21st. Maria Haider and Morgan Wood tied for 2nd place in the Master's Poster Presentation category.
Haider is a Master's student in Exercise Science. She is studying physical activity and Down Syndrome under the guidance of Dr. Stamatis Agiovlasitis. Her research project for the Symposium was titled "GENEactiv Accelerometer Cut Points For Adults With Down Syndrome".
Wood is a Master's student in Exercise Physiology. He is studying the use and effect of nutritional supplements and performance-enhancing substances in sport and exercise under the guidance of Dr. JohnEric Smith. His research project for the symposium was titled "Ammonia Inhalants Do Not Improve Fatiguability During Endurance Training".
For more information on the breadth of research being conducted in the Department of Kinesiology, visit the Department's research page which outlines the wide variety of research specializations in the Department including, exercise science, coaching, sport administration and sport philosophy.