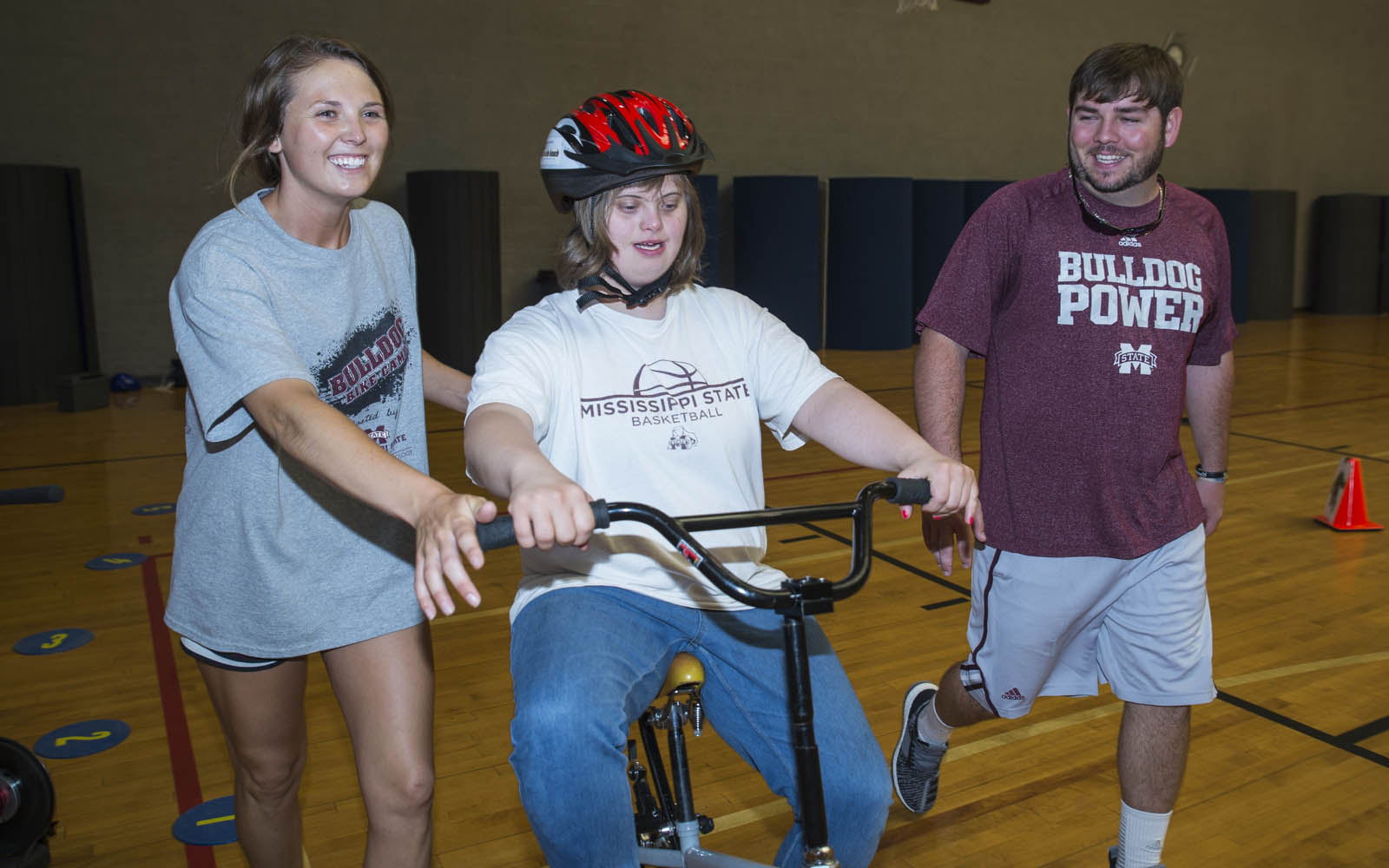 (October 20, 2021), Starkville, MS --The iCanBike Camp is offered in cooperation with iCan Shine a non-profit charity that travels the country teaching physical activity skills to children with special needs(such as Autism or Down Syndrome). The iCanBike Camp teaches special needs children how to independently ride a two-wheel bike. Through the use of their adapted bicycles and specialized training, the iCanBike Camp has an average success rate of over 80% by the end of the week. Camp Director Dr. Gregg Twietmeyer ran the camp for five years at Marshall University before coming to Mississippi State University in the Fall of 2015. This will be the third camp hosted by Mississippi State kinesiology. 
This year's camp will be May 16th-20th, 2022 at the Sanderson Recreation Center.
The camp consists of three sessions of up to seven campers per day for a twenty one campers. Each camper attends one session per day. Each session is seventy-five minutes long. The camp registration fee is $100.00. Scholarships are available to those in need.
Due to an agreement between Starkville Schools and Mississippi State Kinesiology, registration fees are waived for students in the Starkville Public Schools. For more information on registering through Starkville Schools, contact Julie Jones, the Starkville Schools Director of Student Support Services at: jujones@starkville.k12.ms.us
To learn more about the camp, including how to register, volunteer or donate, visit www.bulldogbike.msstate.edu