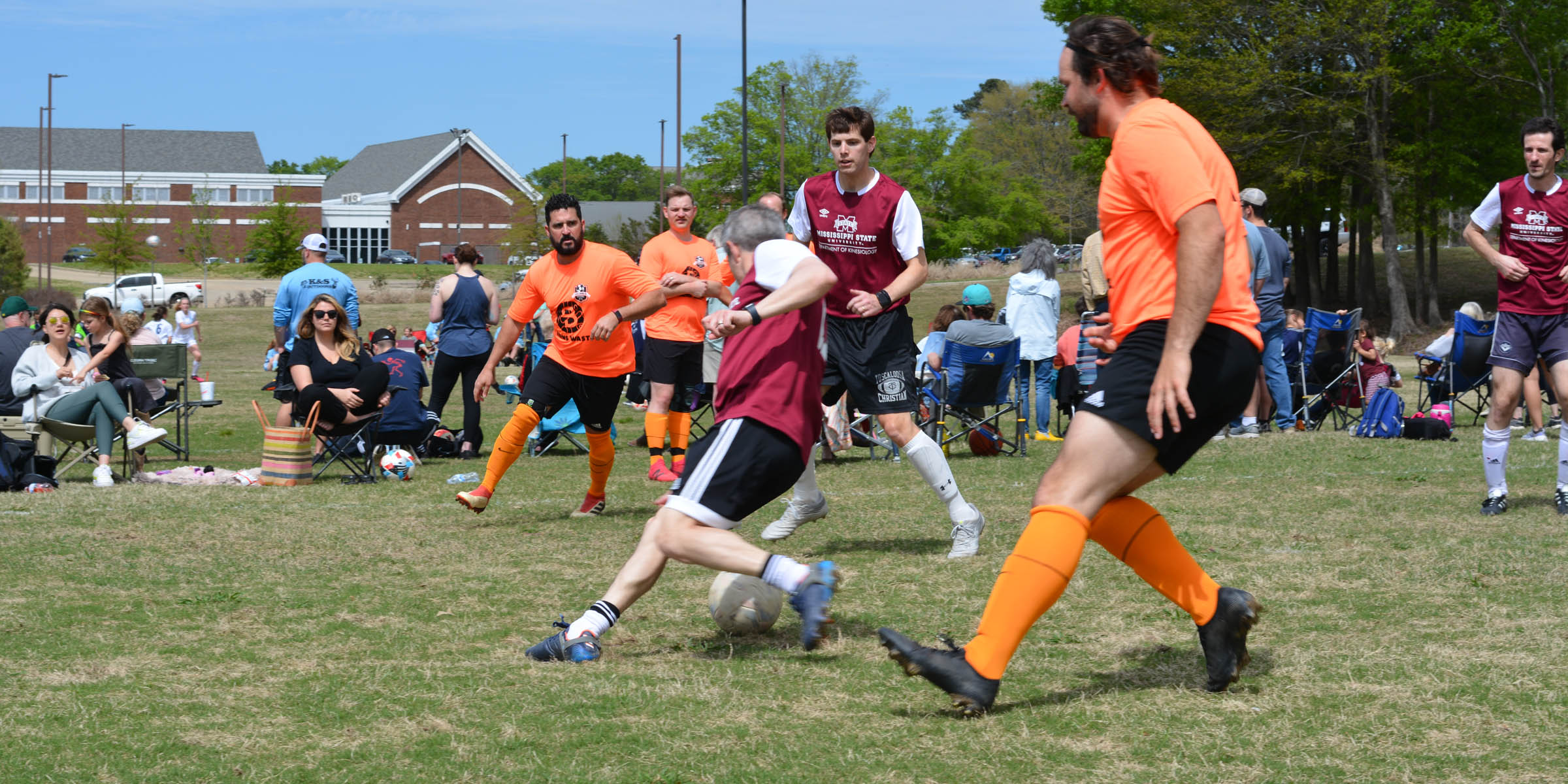 (April 4, 2023), Starkville, MS -- The 4th Annual StarkVegas Futbol Jamboree was held on Sunday April 2, 2023. The inclusive 3v3 Soccer tournament was held at the University's "Fresh Foods" IM fields. The tournament had divisions ranging from U8 to Adult, and had a division for Unified teams as well, which pair up and integrate ACCESS students with other students and volunteers to play soccer together.
The total number of people on the fields (players, coaches, families, volunteers, vendors, staff, etc.) was three hundred and eighty eight, including twenty seven registered teams.
Sponsors for the event included: Spruill Property Management, Jeffrey Rupp & Lee Harris, Sexton-Ellen family, Fugate family, Pita Pit, Starkville Country Club Pickleball, Starkville Country Club Women's Tennis, Lazio World Content Network, The Bellsmith, Moe's Original BBQ, Dave and Priscilla Degutis, Ray Clark, Amy Blevins Poore, Raymond Gene Clark,  Southern Tradition Tailgating, The Bellsmith, and Sports Specialty.
The Jamboree managers, referees and workers included over thirty MSU graduate and undergraduate students, from kinesiology and business, as well student athletes from the Women's Soccer and Women's Tennis teams. The students were led by by Assistant Professor and tournament director Dr. Soyoun Lim.